Who doesn't love a wedding, they are fabulously joyous occasions filled with emotion, lots of dancing and there is usually cake!
I love photographing them. It is always a huge privilege to be invited to share these beautiful moments in your lives and help you re-live those emotions.
Rather than spending time directing you and your guests to pose in a particular way, I observe; seeking to photograph interactions between the people that you have invited. Interactions like the one below.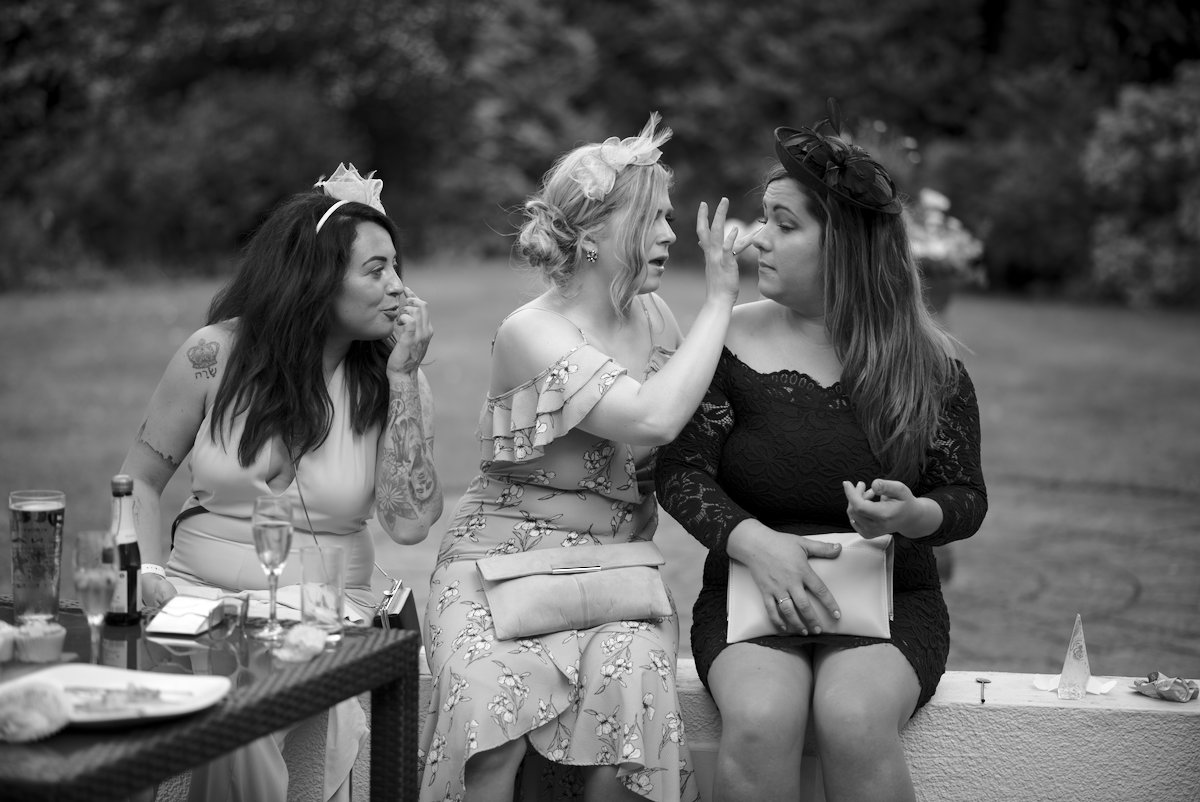 That's not to say I don't ask people to move into the light, or face a different direction if there is a photo opportunity, but this is kept to a minimum to let everyone enjoy being at your wedding. After all, it's your wedding, not my photoshoot.
I've been taking photographs since my Dad let me use his film SLR and got my first camera when I was 16. Initially developing and printing my own black and white photos, I moved to digital when I had children of my own.
I am based in Kidderminster and work mostly around the Midlands (Worcester, Bromsgrove, Telford, Hereford, Birmingham) but I'm happy to travel around the UK.
I don't do may weddings each year as I also teach Physics full time at a local secondary school. If you like what I do, book me quick!